10 years ago I launched my personal homepage fox21.at. Exact on 2006-12-11.
Since that time the site had many different looks. At the beginning fox21.at was a blog running by a self-coded PHP CMS. I served self-coded Windows .exe-files written in Visual Basic 6. White font on normal blue background.

Just one year after the first release I moved my homepage to a OVH root server running Gentoo Linux.
In end-2008 I moved the contents to Wordpress 2.6. Still using Gentoo.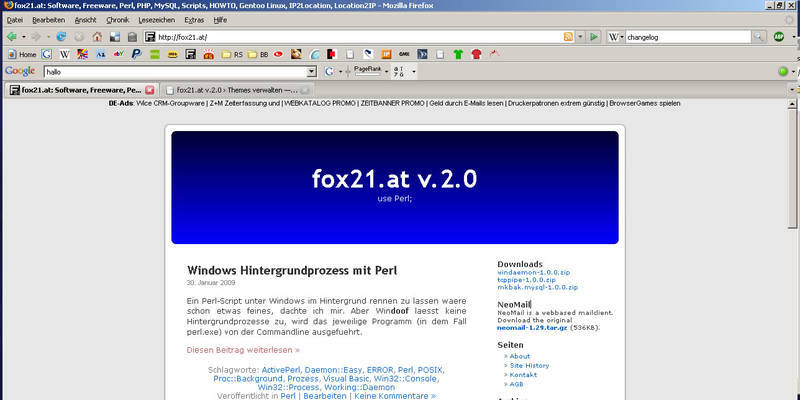 I tried several Wordpress themes over years.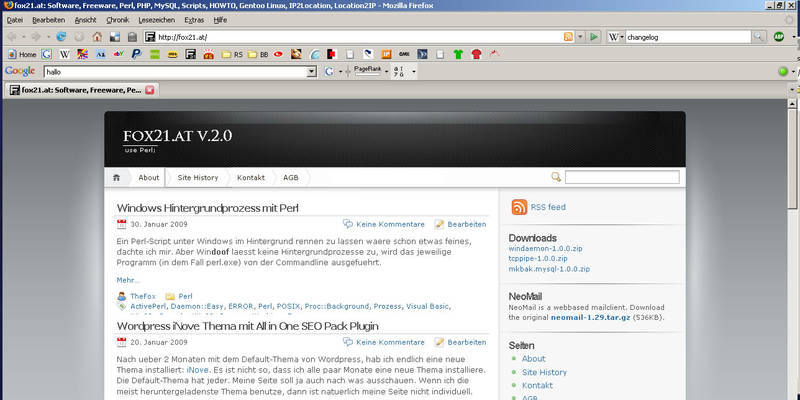 In March 2010 I moved everything to a Debian root server.

In mid-2013 I split the blog from the homepage. My blog was now hosted by Tumblr. My homepage only HTML files. But still too much CSS.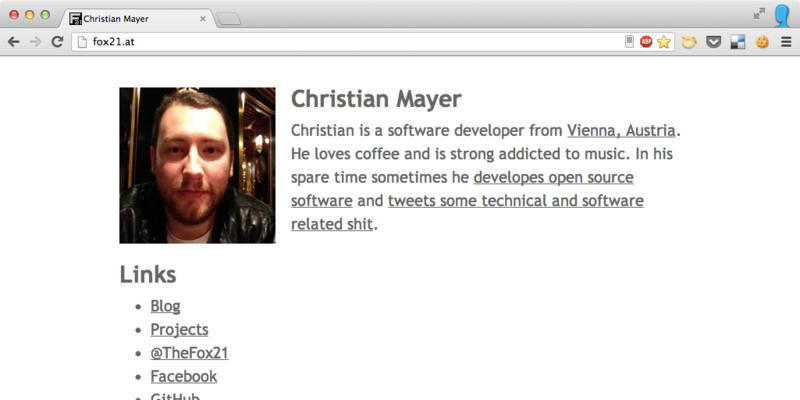 A year later, in mid-2014, I moved my blog away from Tumblr to GitHub Pages. This was the best decision so far.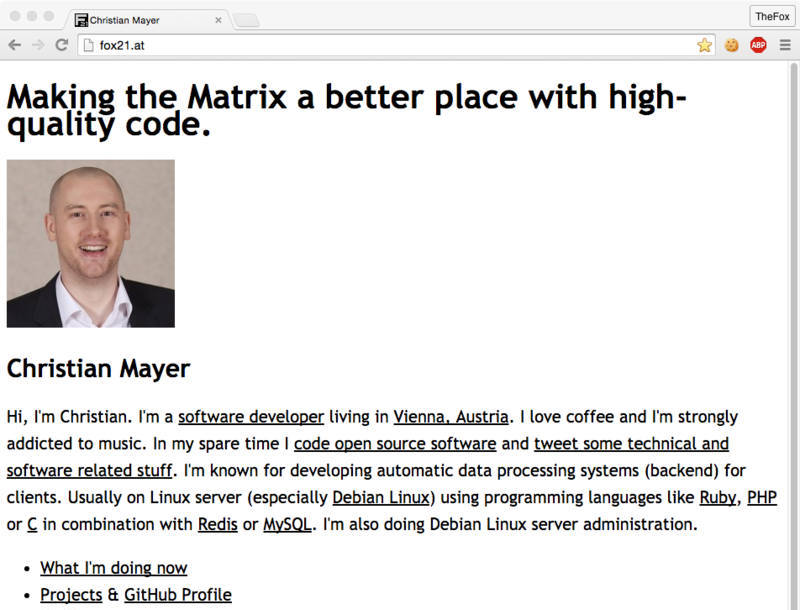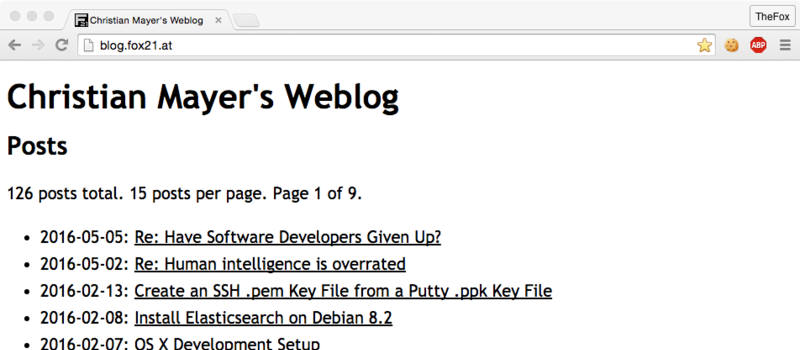 In May 2016 I removed even more CSS. At the time I'm writing this text my homepage is still a static website with a minimal CSS. Black font on white background. Jekyll generates my blog.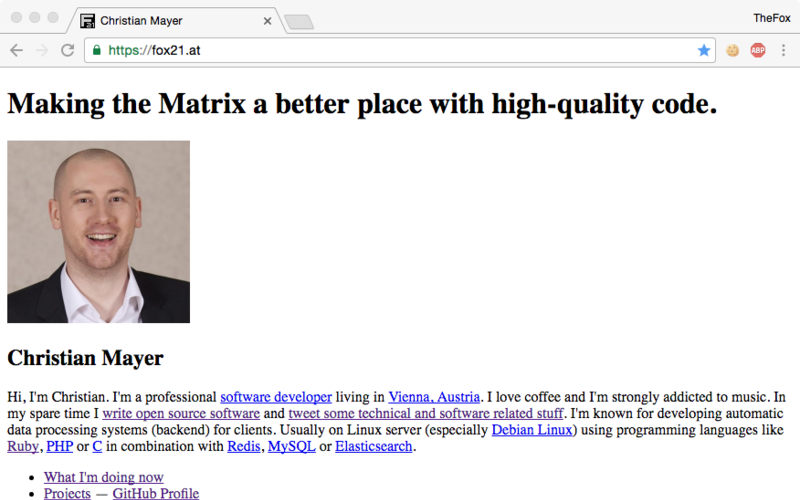 Over two years my blog was hosted by GitHub Pages. In August 2016 every sub-domain got HTTPS. I also moved the blog away from GitHub Pages. The repository is still online and up-to-date.
Owing a domain and a blog means that you form the Internet. You contribute. You don't contribute when you create 100 Facebook posts a day.