Re: Gist Design Update
Reference: https://github.com/blog/1850-gist-design-update
After I wrote [...] GitHub doesn't provide a useful overview of all my own Gists some days ago on my website they now changed the design: https://github.com/blog/1850-gist-design-update
The overview is still a list with a snippet from the top of the content for each gist: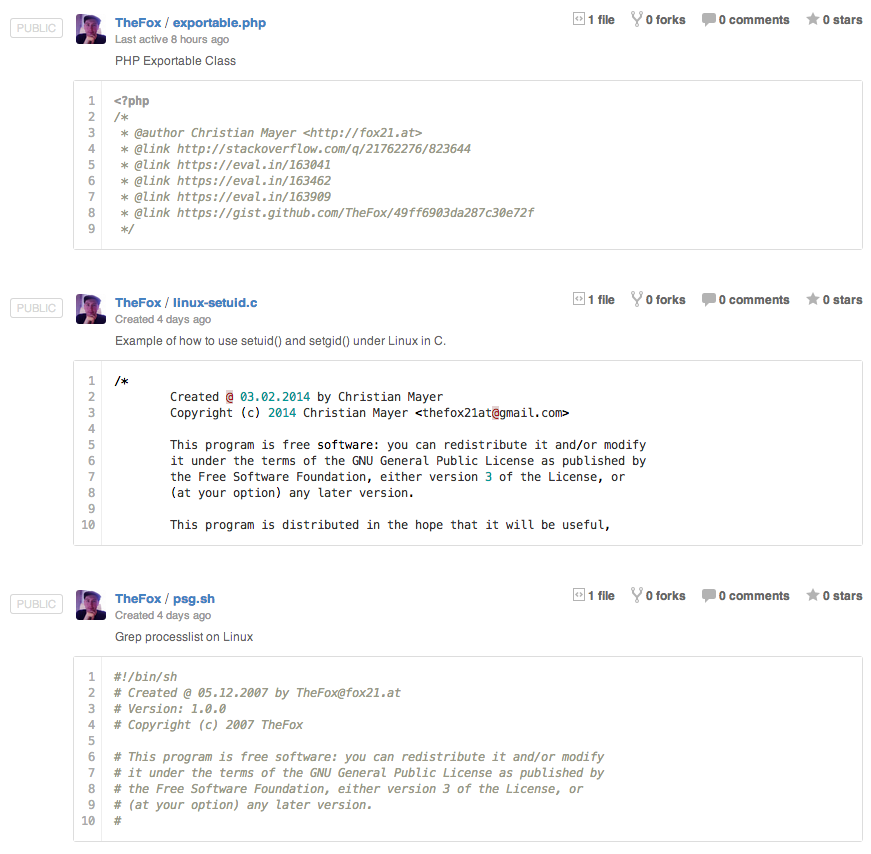 But I want something like this:

The menu is now on the right side.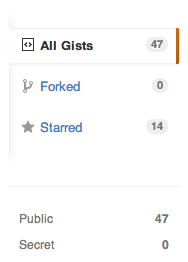 On the edit page on each gist you can now make the gist public or secret with one click. Consider that a secret gist is still public if someone else has the URL to the gist.

---
More Resources